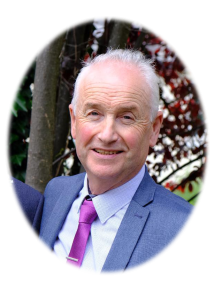 The family of the late Seamus Treanor of 71 Tattyreagh Road, Omagh, would like to thank most sincerely all those who sympathised with them on their recent bereavement. We offer our heartfelt thanks to the many friends, neighbours and well-wishers who visited our home, attended the wake, funeral service & burial and who provided emotional and practical support during this difficult time. For those who telephoned, travelled long distances, sent cards and messages of condolences, as well as those who made charitable donations, we are truly grateful.
A special word of thanks to the staff and students at Sacred Heart College, the paramedics and PSNI who attended to Seamus at his time of need. To Tattyreagh GAA club for providing refreshments after the funeral; Fr. Peter O'Kane and Fr. Hassan for their spiritual support; all those who participated in the Mass, especially Fr Hassan PP and Fr McCaville; the musicians Marie Campbell, Louise Kirwan and Barry Kirwan; to Drumragh grave diggers for preparing Seamus' final resting place; and finally, McAtees Funeral Directors for their sensitive and professional handling of arrangements. To those who helped in any way, your contribution made our loss more bearable. As it would be impossible to thank everyone individually, please accept this acknowledgement as an expression of our deepest gratitude.
Seamus' Months Mind Mass will be held on Monday, December 6th 2021 at 7.30pm in Sacred Heart Church, Omagh and may also be viewed via the Drumragh Parish Webcam – http://www.drumraghparish.com.