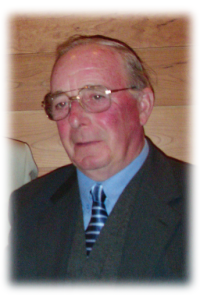 Richard (Dick) McCusker, Effernan, Trillick, 21st October 2021.
Richards' daughter Bronagh, son in law, grandsons and sister wish to express our heartfelt thanks and appreciation to all who sympathised and supported us during our recent sad and unexpected bereavement.
Thank you to all who sent sympathy cards, Mass cards, called at the house, sent messages via social media and offered their prayers. Thank you also to those who attended the funeral from near and far, watched it via webcam and lined the route on the way to the chapel. The respect shown for Richard was greatly appreciated.
Our heartfelt thanks goes also to our kind neighbours, relatives and friends who offered their help and support during this difficult time.
A special word of thanks to Fr Padraig McKenna P.P and Canon John McKenna who provided kindness and support to the family and celebrated a beautiful meaningful and compassionate requiem mass. Thank you to Mc Atee Funeral Directors for the sensitive and dignified manner in which the funeral arrangements were carried out. Thank you to Ciara Fox for the beautiful singing, the florist for the lovely floral arrangements and the gravediggers for preparing Richards final resting place.
A special word of thanks goes to the doctors and nurses of Ward 2, and the Palliative Care team in South West Acute Hospital for their kindness and care of Richard in the days before his death.
As it is impossible to thank everyone individually we trust that this acknowledgement will be accepted as a token of our sincere appreciation. The Holy sacrifice of the mass will be offered for all your intentions.
Richards Months Mind Mass will be celebrated at 8pm on Saturday 20th November 2021 in St Macartans Church, Trillick and will be available to watch via http://www.churchservices.tv Kilskeery Parish, Trillick.
St Martin de Porres and St Therese of Lisieux pray for him.