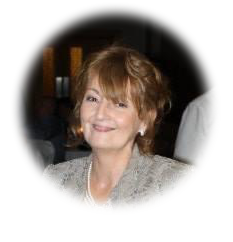 Mc Mahon Josephine
21st January 2021
The family of the late Josephine Mc Mahon , ( 31 Gardrum Heights , Dromore ) would like to express their heartfelt thanks to all those who sympathised and supported us during our recent bereavement.
Thanks to all our relatives, friends and neighbours who paid their respects through cards, messages, telephone calls, food, donations to Ataxia Ireland Foundation and by lining the route to St Davog's chapel.
We would like to express our sincere gratitude to all the wonderful people who cared for mum during her illness, the carers from Lakeland Community care, Ward 1 staff and the staff in the HDU and Intensive care wards in the South West Acute Hospital.
Many thanks to Fr Patrick Mac Entee for a beautiful funeral mass and for his prayers and support in her final days and to Barry Kirwan for the beautiful music and to Sheena from Bumblebee Garden for the lovely flowers.
We are also extremely grateful to Patrick Mc Atee (Mc Atee funeral directors ) for the dignified and caring way he carried out our mothers funeral arrangements, and the staff at Lakeland crematorium in Cavan.
As it is impossible to thank everyone individually, please accept this as a token of our appreciation to you all.