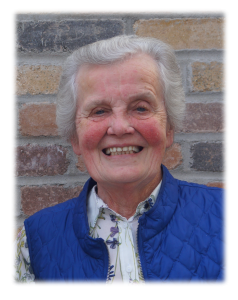 Devlin Helen – 1st September 2021.
We, the family of the late Helen Devlin wish to express our sincere appreciation and heartfelt thanks to all those who sympathised with, prayed for and supported us through our recent and sudden bereavement.
To all those who called at the house, sent cards, flowers and messages of condolences, your kindness is greatly appreciated. Thank you to everyone who attended the funeral and to the huge number of people who stood along the route to pay their respects as Mummy made her final journey. We were overwhelmed by your presence.
A special word of thanks to Monsignor Colum Curry for the lovely requiem mass and to Fr McGahan for his attendance and prayers as Mummy was laid to rest. Thank you to Noleen and Mattie for the beautiful music. A word of thanks to the grave digger Brendan for preparing Mummy's final resting place with such care.
We would like to thank McAtee Funeral Directors, especially Pat for his guidance, help and for his dignified and caring manner throughout.
A special word of thanks and appreciation to the Northern Ireland Ambulance Service who attended the house on the evening of Mummy's passing – for the dignified way they carried out their role. We will be forever grateful for your efforts.
As it is not possible to thank everyone individually, we hope that this acknowledgement will be accepted as a token of our sincere appreciation.
Helen's Months Memory Mass will be celebrated in St Malachy's Church Seskinore on Friday 1st October at 7.30pm.